Purpose of the Science Article Review
Scientific articles fall into one of three different categories:
Original articles – The author presents empirical studies and describes the results of research work for the first time.
Review articles – Critical reviews of previously published studies.
Theoretical articles – Developing new theories from existing research.
A science article review addresses a specific topic by evaluating research that has been conducted by others.
Evaluation of the Science Article Review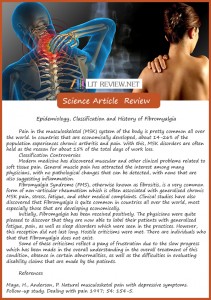 Before actually writing the scientific article review the literature must be evaluated by completing the following six steps:
Organize the information and relate it to your thesis
Synthesize results into a summary of what is and isn't known
Identify gaps in research, controversies, and contradictions
Analyze any controversies revealed in research
Develop questions for further research
Draw conclusions based on your evaluations of current studies
The basic science article review is made up of the following sections:
Abstract – A brief summary of your thesis, the research investigated, and your conclusions
Introduction – Introduce the topic and your thesis and explain why it is significant. Define what the paper will discuss and in what order.
Body – The literature being review is discussed and evaluated.
Discussion and conclusion – Restate your thesis and the purpose of your review. Discuss the conclusions you have drawn and discuss the direction you think new research should take.
Reference page
The following is an abstract of a science article review:
Classification, Epidemiology and Natural History of Selonoyicia
Selonoyicia (SNY) pain affects the populations of countries worldwide. In the United States between 11 and 23% of the adult population suffer from chronic pain or arthritis,, approximately 7% report chronic, widespread pain and SNY disorders account for 15% of all work loss days in the country. Other economically developed countries have similar figures. In Australia, 14% of adults report chronic SNY pain, 9% reported chronic, widespread pain and 6% report physical disabilities secondary to SNY illness. In Europe, the prevalence of chronic widespread SNY pain varies between 14 and 20%,, and SNY related incidents account for between 16and 22% of work loss days. Of the economically developing countries studied, the prevalence of SNY pain may be even higher, effecting 26-34% of adults in Malaysia and 38% of respondents in Thailand.
Itsurtitis Syndrome (ITS) is associated with chronic generalized MSK pain, fatigue, and a long list of other complaints. Clinic studies have found ITS to be common in countries worldwide, including economically developing countries such as Mexico and Pakistan. The primary objective of this article is to review the classification, epidemiology and natural history of ITS.
If you have problems writing the science article review or literature review psychology our review writing service provides an alternative.
We Provide Assistance with Writing Article Reviews
Our professional writers are well versed in writing science article reviews. Their skills and experience can be applied to providing you with the science article review you need. Use of our service includes:
Professional editing to ensure no mistakes slip through
Guarantee of complete satisfaction for every article review we provide
Affordable rates
Customer support 24/7
Contact us whenever you need article review and let our article review writers provide you with a review that is guaranteed to please!