The Importance of Writing a Good Nursing Literature Review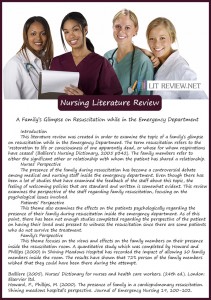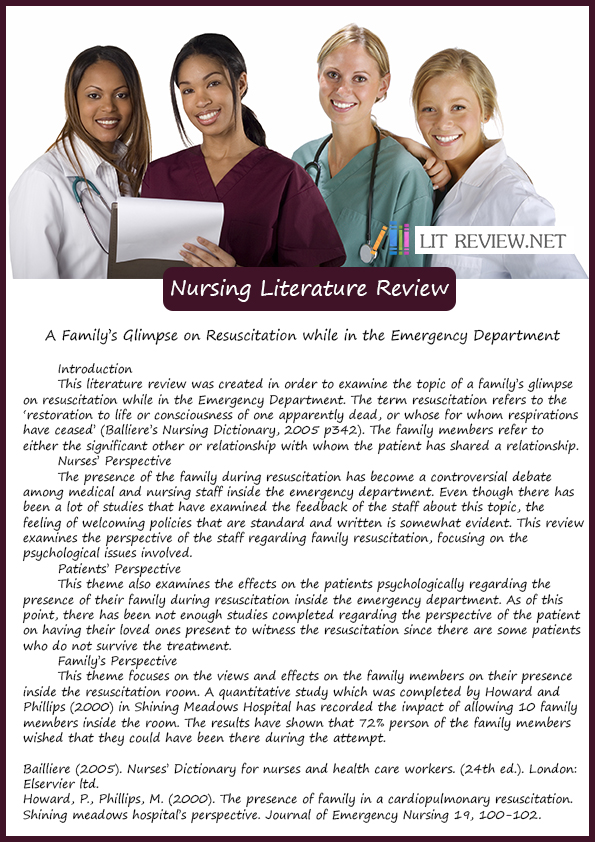 Whether you are writing a nursing literature review as part of a larger paper such as your dissertation or as a standalone essay investigating a specific topic the challenges that you are going to face are massive. Academic writing at any level is very difficult as you will need to ensure that what you write not only is written well but is also perfectly written with regards to grammar and spelling as well as being in the right format. Failure to provide perfect writing or content is going to see your work rejected. So you have to ensure that you fully understand the requirements not only for what you will write but also how you will go about writing it. Besides, you may find out how to write a literature review MLA style and get it right with us today!
Selecting Good Nursing Literature Review Topics
The first stage in your literature review is actually deciding what your literature review will be focused on. You need to choose a specific topic area that you are going to investigate and research within. The following are a few topic suggestions that you could use, alternatively you can ask your tutor for ideas or search online for additional areas that you could research.
Research into "burn-out" in psychiatric nursing
The effect of patients passing away on nurses
Challenges facing nurses returning to work after lengthy absences
Evaluation of different pain management techniques within nursing
Different approaches to dealing with food refusal in elderly patients
Best nursing practices for treating diabetic ulcers
Evaluation of stress levels across different nursing positions
How to Write and Structure Your Nursing Literature Review
Writing a literature review (as well as science thesis) should be done according to the format that is specified for the style of paper that you are writing. It should be written as an essay investigating the topic that you are researching and not as a list of references that you have looked at with a brief summary as you would produce for an annotated bibliography. Your literature review should discuss what you have found around the subject that you are investigating fully with references back to the works that you have reviewed. It should cover all of the following areas;
Provide an overview of what it is that you are going to be researching
Show why you are writing your review; what is the context of your research
Categorize all of the work that you review to show what sides of any argument they take
Compare and contrast the different works to show where they are the same and what differences there are
And don't forget to evaluate the quality of your information;
Who are the authors and how authoritative are they?
Do they support their claims with evidence?
Are their claims objective or is there a bias to what they provide?
Is it a persuasive argument?
Does their work add value to your argument?
This nursing literature review example statement is included to aid you in writing your own;
"Critical thinking is a necessity for nurses in today's rapidly changing environment for health care. Nurses have to be able to effectively think critically while still coping with their expanding roles in our complex health care systems. This literature review will look at the history of critical thinking research and inquiry with an aim of supporting the conclusion that critical thinking is necessary as an integral part of a nurses education as well as in the clinical setting."
If you are struggling with your nursing literature review just contact our expert tutors here who will be able to help you craft the perfect review!