In writing a finance literature review, there are many things you need to consider. It is essential that you familiarize yourself with the topic background, you need to familiarize your reader with your thesis, you need to demonstrate a good study that has not yet been done and to show what it is all about.
Writing Literature Review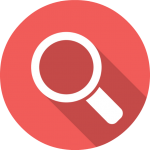 The literature that you identify must be read, discussed, summarized, analyzed, synthesized and not just listed. It is essential that you make a category of your literature for you and for the readers to understand what you are writing. This means that you need to identify the key questions and issues that will become part of your thesis. After that, you need to structure your lit review in those questions and issues that you formulate or find out.
Popular Topics for Literature Review of Finance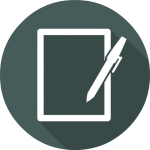 Here are only some of the topics that you can deal with. If you want, you can also write a topic on literature review on financial analysis. It gives you the ideas on what you still need to find out about finance.
Experience With Public Financial Management Reform
Islamic Finance of Past Crises: Comparative Literature Survey
Stability of Funding Models: A Literature Review
Marketing Strategies for Market Segments in United Kingdom: A Review
Corporate Governance Failures and Financial Crisis: A Literature Review
Tips in Writing Financial Literature Review
Have a good topic: In writing, you need to choose a topic that you are interested in. it must be up to date.
Research: Be sure to make a good research on your topic and it is suggested that you also find out past reviews to get more ideas.
Start writing: Do not waste your time because this is the time to begin writing. Gather all the materials or papers you have so that you can start writing. Make sure that you follow a good structure for it to flow smoothly and logically.
People sometimes have a hard time in writing a linguistic literature review, but if you know what to do, you no longer need have to worry.
Finance Literature Review Topics
Stumped for your finance literature review topic? Check out this helpful list!
Loans and investments
Average citizens' understanding of finance
Construction of financial management
Intellectual capital – its financial management
Energy and shipping financial management
Financial management in emerging markets
Management of accounts receivable and payable
Average citizen's conceptions of capital management
Capital management and the success of a particular company
Managing funds in banks
Finances and real estate in capital management
Personal and family financial management
Company analysis and ratio/fund flow
Director liability for dishonorable checks
The co-op movement's financial impact on agricultural products
Financial institutions in industrial development
Comparative asset management study of two industries
The growing use of technology in financial management and its future impact
Financial impact of increasing use of credit cards over cash
Empowerment of women through microfinance
Market vs self-driven causes of financial exclusion
Patronage factors in Islamic banking in a particular country
Interest in various countries by religion
Credit score methods of local vs foreign banks in a particular country
Decision making and risk assessment in finance
Impact of privatization on loans in a particular country
Audit fee and size of company in a particular country
Financial management by company size in a particular industry
Micro-finance institutions, micro-finance banks, and the development of entrepreneurial skills
The effects of a particular banking and/or currency crisis
You just have to trust yourself, make a plan and research before writing your literature review!