What Is a Thesis Proposal?
This is the first step towards writing your final thesis. It is like a table of contents for your research with lots of parts of thesis proposal. and explains what you are investigating and how you plan on conducting your research. Your investigation may change having written your proposal and literature review abstract but it should help you choose the direction for your research.
It allows you to choose a direction for your thesis investigation and help you establish whether or not your topic is appropriate and can be thoroughly investigated within the timeframe provided. It also gives your department a good idea of who can advise you best based on your topic to help you complete your research. Proposals are intended to justify and help you plan your research project, demonstrate how you will contribute to your field with your thesis and prove to your department that you understand what needs to be undertaken within the timeframe provided.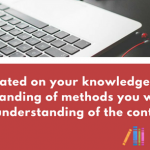 How to Structure Your Thesis Proposal
Title for thesis proposal page
Abstract for thesis proposal
Table of contents
Introduction
Thesis statement
Methods
Expected results
Work plan and timetable
Implications of research
Bibliography
Thesis Proposal Format
This may vary depending on the thesis and it is best to double check with your department.
– Overview of your investigation
– General background of study area
– Specific background for the topic you are investigating
– Definitions of key terms
– Justify and explain your choice of research method
– Describe any subjects and how you will select them
– Limitations
– Expectations and potential gaps in data
Potential conclusions and their implications
– Usefulness of your investigation
– Positive and negative outcomes
Bibliography (of course this will be continued and developed further).
How to Make a Thesis Proposal
Find an area of research that excites you. You must be truly passionate about the subject to find the motivation required to complete your thesis on it! Writing a thesis will be a stressful time so you need to be confident in your enjoyment of a subject before you start.
Balance interest with established research. Choose a project that will keep you curious and allows for investigation into new areas of the field but that also has established research available for you to look at. A 'novelty' topic may be fascinating but without existing research your thesis will be beyond tricky! Build your knowledge of an area before you pursue it for your thesis. Consider necessary research skills and improve upon yours to put you in a strong position when it comes to actually completing your investigation.
Ask open ended questions! Try not to ask a yes/no question as your thesis statement. Often only 'yes' answers are publishable and this limits your investigation, not allowing you room for further exploration or research if your data takes you that way. Your question must be well defined, consider what results you can expect, are they interesting or a simple support/disprove?
Education and skills. Your investigation must demonstrate how much you have learnt throughout completing your higher education. You are gradually becoming more and more educated and specialised in your field so use your thesis as a chance to prove your expertise. On the other hand also use it to demonstrate the huge range of skills you have developed. Collaborate on other projects to further your skills alongside your chosen field to make you a more attractive prospect for future employers. The more skills and experience you can gain the better!
What will your final piece look like? Before you begin ask yourself: what is your hypothesis; why are you studying it; what research is available and who contributed to it; what methods will you need to use; what are the potential results; what will your tables and graphs show and how will your investigation contribute to the field in the real world? If you consider these questions as you choose your thesis topic your proposal will be mostly complete by the time you have made a hypothesis! This will motivate your work throughout your investigation and help you stick to a plan, keeping you focused even when things don't go the way you'd hoped!
---
Explore awesome dissertation proposal tips here and achieve the desired result!
---
How Will Your Proposal Be Evaluated?
As we've said before your proposal should identify your research question, explain why your question is important to the field and consider how you will answer the question.
A committee will evaluate you based on your written proposal, oral defence and answers you give to any questions they might ask you at the defence. They will then pass, fail or defer your proposal. Failure means immediate withdrawl from the programme while deference gives you a second chance to defend your proposal at a later date.
You will be evaluated on your knowledge of the field, understanding of methods you will need to use, understanding of the context in the field as a whole and providing a well thought out and realistic plan for completing your investigation within in the given time frame. The committee may expect to see a detailed timeline with milestones you plan to achieve as well as completion dates. Any progress you have already made in your research will only count in your favour at this stage!
Thesis Proposal Literature Review
A little like an editorial, a literature review demonstrates the writer's opinion on their chosen piece of literature.
The literature review requires you to show skills in seeking information and analysis. They need to relate directly to your initial argument, bring together research into a summary as well as consider controversy in the piece of literature and questions brought up that need more research. Generally they contain four parts:
Introduction – Grabs the reader's attention, basic information about the piece and its author;
Summary – Brief synopsis of piece's content, this only needs a couple of paragraphs and states major points but does not go further in its analysis;
Analysis – Strengths and weaknesses, the writer is allowed more freedom to express their opinion, academic reviews such as those in their thesis should balance criticism with positive features and avoid making decisive judgements;
Conclusion – Brings together the writer's arguments and opinions on the usefulness of the piece and only needs to be very brief.
For your proposal this may be considerably briefer than in your actual thesis. It should be a summary of the more lengthy review that will appear in your final piece of work. Remember the focus of your proposal is explaining your investigation and describing your planned processes rather than giving detail of your supporting resources.
In your thesis proposal conclusion will describe and explain the results you expect from your investigation. Much like the conclusion of an essay it should be concise and pull together the information you have already provided. Your conclusion should not come as a surprise to the audience who, if your proposal has been effective, should have picked up your argument already. Don't drag this section out and make it too wordy, once you have made your point wrap it up!
Use our guide to prepare you for your proposal defence and let you get on with the important stuff – getting to work on your thesis! Preparation is key and with our help you will have all the knowledge you need of your topic to prove your investigation is a worthwhile endeavour.
Our handy guide will have your thesis proposal ready to defend in no time!