What is a dissertation proposal?
This is the first step towards writing your final dissertation for your master's or PhD. It is like a table of contents for your research and explains what you are investigating and how you plan on conducting your research. Your investigation may change having written your proposal, lit review conclusion and structure, but it should help you choose the direction for your research. Let's see other dissertation proposal tips.
What is your proposal for?
First and foremost it gives you an opportunity to plan and organise how you plan on conducting your research. It allows you to choose a direction for your dissertation investigation and help you establish whether or not your topic is appropriate and can be thoroughly investigated within the timeframe provided. It also gives your department a good idea of who can advise you best based on your topic to help you complete your research.
Why do you need to write a proposal?
Any dissertation proposal must be authorised by your department before you can set to work so it is important that your proposal provides an overview of your planned research. It should consider what you are studying, how you will research it, why the topic needs further exploration and when you plan to do the work. Proposals are intended to justify and help you plan your research project, demonstrate how you will contribute to your field with your dissertation and prove to your department that you understand what needs to be undertaken within the timeframe provided.
Dissertation Proposal Structure
Abstract: This should summarise your topic of investigation and the content of the proposal. A particularly long proposal may need a title page but you can usually include that on page 1.
Introductory statement: A couple of sentences to explain your topic and why you have chosen to investigate it. It is ideal if you can make your proposed research interesting and relate it to real-world issues. It may include your suitability to investigating your proposed dissertation.
Literature review or research context: This should summarise basic theories that will be applied to your research. Recent advances in the field should be referenced to relate to your own research.
Proposed agenda: How do you plan on investigating your chosen topic? What methods will you use? Why are you choosing this method(s)?
Timeline: Outline your plan over the given timeframe. Ensure you include key milestones that will help you gauge your progress and keep this section chronological.
Resources: What will you need to complete your investigation? Including a budget and how you plan to raise funds for your project demonstrates your organisation and planning efforts.
Ethical statement: If there are any ethical issues that may come from your investigation this is where you can consider how to solve them. For now it is acceptable to simply show an awareness of potential issues as they will likely be considered in more detail when your research gets underway.
Anticipated results: What do you expect to discover from your research? Might it leave any gaps? How do you think your research will further knowledge of the topic?
Bibliography: List relevant references here. Obviously this section will grow as your research progresses but an outline of potential resources is useful at this stage.
Does the Type of Dissertation Affect Your Proposal?
Yes! The abstract of any sort of proposal will be similar, but beyond that there will be a variation to the theme. Different departments and committees may also have different expectations which will affect your proposal. Ensure that you discuss these details prior to writing your proposal so you get these requirements right! A science dissertation may require a more methodology-heavy proposal while others might focus on literature reviews if this is the main basis of their research.


Dissertation Proposal Literature Review
A little like an editorial, a literature review demonstrates the writer's opinion on their chosen piece of literature.
---
Explore things you need to know about MBA capstone project by clicking here!
---
The literature review requires you to show skills in seeking information and analysis. They need to relate directly to your initial argument, bring together research into a summary as well as consider controversy in the piece of literature and questions brought up that need more research. Generally they contain four parts:
Introduction – Grabs the reader's attention, basic information about the piece and its author;
Summary – Brief synopsis of piece's content, this only needs a couple of paragraphs and states major points but does not go further in its analysis;
Analysis – Strengths and weaknesses, the writer is allowed more freedom to express their opinion, academic reviews such as those in their thesis should balance criticism with positive features and avoid making decisive judgements;
Conclusion – Brings together the writer's arguments and opinions on the usefulness of the piece and only needs to be very brief.
For your proposal, this may be considerably briefer than in your actual dissertation. It should be a summary of the more lengthy review that will appear in your final piece of work. Remember the focus of your proposal is explaining your investigation and describing your planned processes rather than giving detail of your supporting resources.
In your dissertation proposal, this will describe and explain the results you expect from your investigation. Much like the conclusion of an essay it should be concise and pull together the information you have already provided. Your conclusion should not come as a surprise to the audience who, if your proposal has been effective, should have picked up your argument already. Don't drag this section out and make it too wordy, once you have made your point wrap it up!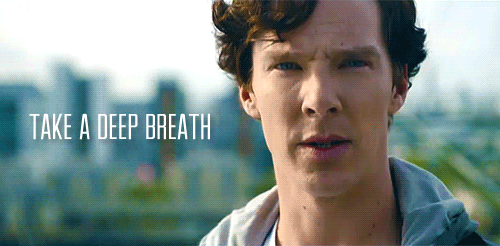 Follow our tips to make sure you get the authorisation you need to get started on your dissertation investigation! A well thought out and properly planned proposal will start you on the final leg of your journey to the end of your PhD or master's degree!
Our Literature Review Writing Service
We offer literature review writing services of all types including help with dissertation proposal literature reviews. The writers we use are skilled professionals with the knowledge and the experience to provide first rate literature reviews.
Benefits of using our service include:
Professional editing to ensure an error free literature review
Free plagiarism checks on every literature review we provide
Guarantee that the work we provide meets all of your requirements
Affordable rates that suit a student's budget
Use our golden guide to flying through your dissertation proposal!