What Is an APA Format Literature Review
Often when writing a lit review, APA (American Psychological Association) is the format that is requested. APA format is essentially a set of rules that must be followed when structuring and formatting the literature review. You can check out our APA format literature review example above. Short APA literature review example can be helful when you are starting to write your lit review.
Some of the main issues that you will have to deal with writing an APA literature review include the following:
Page layout and formatting – standard 1-inch margin on all four sides of the page. Page number on the top right of each page. A header of abbreviated title on each page. Running head on the first page.
Separate title page – contains the topic, students name, teachers name, class, and institution, and the date of submission
Sections of the APA format lit review – the review will contain:

title page
abstract
main body and
reference section

Citations – all reference materials used must be properly documented using the APA rules for citation.
For those not familiar with the writing a literature review APA style, it is a good idea to keep an APA format reference guide handy.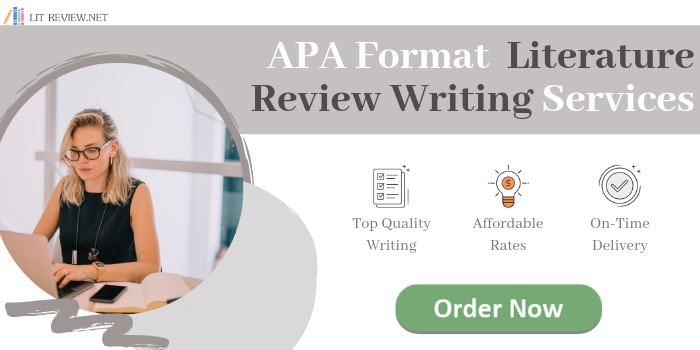 Literature Review Example APA Format
There are a large number of rules to follow when writing a literature review APA style. Some of those come up more frequently than others.
The following is a short list that can be used as a quick reference guide:
Do not use contractions in an APA paper
You shouldn't write in the first person point of view in an APA paper
When using acronyms use the full name first followed by the acronym in parenthesis
There should be two spaces after the end of each sentence
Numbers less than 10 should be written out in word form. Numbers 10 or larger use the numeral form. Always use the word form if the number comes at the beginning of a sentence.
Papers should be double-spaced.
Unless you have quite a bit of experience writing APA papers, writing your APA style literature review is going to take quite a bit of time, even with APA references to verify you are getting everything done as it should be. If you encounter difficulty using the APA format, the literature review service we provide can help.
APA Literature Review Service
We provide literature review services on any subject, at any academic level in any format requested including APA style literature review. Our writers and researchers are all college graduates with many holding masters and PhD degrees in their field of study. They also all have extensive experience working on literature reviews and APA paper writing.
Because they come from a wide variety of backgrounds, those assigned to work on your particular project will have a degree in the subject field at the appropriate academic level. They will be familiar with subject terminology and jargon as well as the subject itself, ensuring a superior literature review for thesis.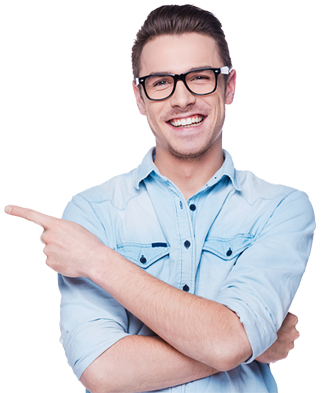 Advantages of using our service include:
Guarantees on every lit review we provide for originality, quality, and on-time delivery
Affordable rates that can be managed on a student's budget
Easy online order and payment process
Customer support always available 24/7
When you need an APA format literature review, contact us for superior literature review services at affordable rates!