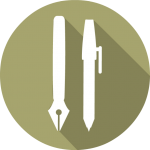 Before coming up with an impressive literature review, you will need some good literature review resources, which are going to help you in finding certain information about a certain topic of concern. In today's post, check out the best resources and sources of information to use for a literature review. Wondering what types of them to use in literature review for dissertation? Check some of them as below as well.
Sources of Literature Review
There are primary sources, which can help you in this review, and these are the original reports and journals of researchers about a study.
Another is secondary sources, which are not from the original researchers or scientists, but they are from another person. Usually, these are summaries or descriptions of the original study conducted by another person.
There is also clinical, opinion or anecdotal sources, which are composed of opinions or views of an author about a subject, not particularly a review, a research or theoretical analysis. They can be composed of reports or case studies from clinical settings.
Theoretical or conceptual sources are other literature review resources. They are papers involving the analysis or description of concepts or theories associated with your topic assignment or of choice.
Literature Review Resources
After these main types of sources, you will need a list of resources, which can help you in finding good information about your topic. There are informational sources that can include contact with colleagues, other researchers, peers, librarians or even your supervisor (informal sources). Then, there are forma sources that include the following:
Books are some of the best sources of English literature review. You can search your library catalogues to locate books related to the review you are about to make. You can ask help from your librarian should you need assistance in locating some books.
Websites can help you locate subject directories and good information about your topic.
Dissertations and theses can also be found in your local or university library.
Conference proceedings can be sourced from association websites.
Government documents can be found on government websites, too.
Legislations
Dictionaries
Research papers are also ideal sources of information to use. You can find these on your university library, databases and catalogue as well as on government websites.
Statistics
Journals are also great resources because they are popular or scholarly articles, which can supply you with ample information about a particular review topic. You can also look for electronic journals online for more help.
References and bibliographies
Newspapers
Encyclopedias
Remember, there is no magic formula in finding as many sources of lit review, as it will all depend on the type of literature you are going to review as well as on the topic. You can also ask or consult your professor on what they want you to do.
Just remember, you can make use of a combination of literature review resources for the best results.