A lit review is an effective evaluation of documents on research topic. It is an important part of the research process. It is a critical synthesis of previous research that is why you need to write it effectively and good.
Dissertation Literature Review Example: Good Literature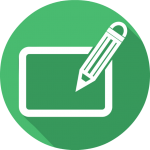 A good dissertation literature review is a synthesis of available research, critical evaluation, appropriate depth and breadth, conciseness and clarity as well as consistent and rigorous methods. For the thesis literature review you need to gather materials of various origins: from web sources to authentic materials brought from libraries. A poor literature is an annotated bibliography, shallow, narrow, confusing and constructed in arbitrary way.
Tips in Writing Literature Review Dissertation
Purpose of the review: In writing literature review dissertation, you need to provide a background of your study. It can be one or more aspects but it will be depends on your research questions. In here, you need to deal with theoretical background, methodology, previous findings and relevance of current study.
How to review?: The whole process of literature review includes searching for your literature, prioritizing and sorting retrieved literature, searching ideas on literature review resources, analytical readings, evaluative readings, comparing, organizing the content and writing your review.
Similarities and differences: There are key points for review concerning areas of differences and similarities in research hypotheses or aims, research sampling and design, procedures and instruments used and interpretations.
Writing the review: Your review must need to have introduction, body and conclusion. The length of each section will depend on what you are writing. The introduction should give the reader with structure and scale of your review. The body should give essential key points and the conclusion should be a summation of main findings of your research.
Organizing the literature: In organizing the literature, it is essential that organize it based on philosophy, morality, methodology, methods, types of data, data analysis and interpretation.
Check dissertation literature review example: It is important to check for examples when you do not know what you will do. The sample will guide in you in writing.
There you go the tips that you should know in writing a literature review.
Knowing it will help you a lot that is why you need to invest time to remember it or at least have a research on what is the proper way in writing the review!