What Is a Research Profile?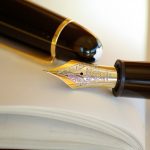 Research profiling is essentially a high-tech version of a literature review. Literature reviews have always been an important part of research. They are used to identify relevant work that has been done in an area previously, to justify research questions and to identify areas where further work needs to be done. A research profile is like a literature review on steroids. Research profiling is made possible through modern search engines, electronic science databases and advanced text mining tools. These text mining tools are not just for reporting purposes. They allow the researcher to interact with the literature data in ways that weren't previously possible.
Some of the ways a PhD research profile differs from a PhD literature review include:
Research profiles have a macro focus and view patterns in the literature as a body as opposed to a micro focus where with a paper by paper review
Literature reviews may have 20 to 30 references while research profiling has a much wider range of anywhere from 20 to 20,000 references
A literature review is limited to a relatively narrow topic while profiling encompasses the topic and related areas
Literature reviews involve a text discussion. Research profiles have a text discussion as well as numerical and graphical depictions.
How to Create a Research Profile
The following are the basic steps to creating a research profile:
Data cleaning – The most important task after importing the data is cleaning it field-by-field. Some of the fields are generally straight forward such as the publication year. Others like keywords need more work. For example some keywords provided by the authors may have several variations. Those keywords will need to be combined to improve the validity of the analysis results.
Selecting sources of information – There are a number of sources for information depending on the research topic. Information may be gathered from various technical data bases or other content data bases, internet sources such as blogs, websites and "Googling" or from those with the technical expertise in the particular area the profile deals with. References are gathered from a number of different places in most cases. Researchers in various fields are usually familiar with the best data bases in their field but don't have to limit themselves to just those sources of information.
Issue Identification – The first step in research profiling is to determine what questions need to be asked to properly address the issue and the how those questions can be answered.
Search refinement and data retrieval– Competence in searching is important in research profiling. Search boundaries will have to be determined and keywords identified. Results of initial searches are imported into a text mining software. These results can then be checked and if necessary keywords and search parameters can be modified or changed to get the type of information desired.
Analysis – With good text mining software the analysis (lists, matrices, charts and maps) can be produced easily and fast, with a few button-clicks. The software allows users to choose different ways to group data based on various relationships.
Research profiling is great at determining who, what, when and where. Questions of how and why are still best answered by human insight. You might be also interested how to make a literature map and
If you will have troubles with writing your PhD research profile contact us and we will help you!